Name:
Sapphire Window With Holes
Dimensions:
46mm x 37mm
Thickness:
6mm
Tolerance:
See Drawing
Materials:
Optical Grade Sapphire
Surface Quality:
Double Surface Polished S/D 80/50
Chamfer:
Break Sharp Edges 0.1mm
Holes size:
D4.5(2x)
Product Description
.Sapphire Window With Holes
Customized Sapphire Window With Holes, check drawing with more details about this product.
Here is our capacity for similar parts you may want to know:
1. Minimum diameter of the holes: 0.5mm( Depends on the wall thickness)
2. Shapes of the windows: Circular, Rectangular, Square, Irregular.
3. Location Tolerance: Can be best as ±0.1mm.
4. Numbers of the holes on one face: Depends on thickness and the size of the window.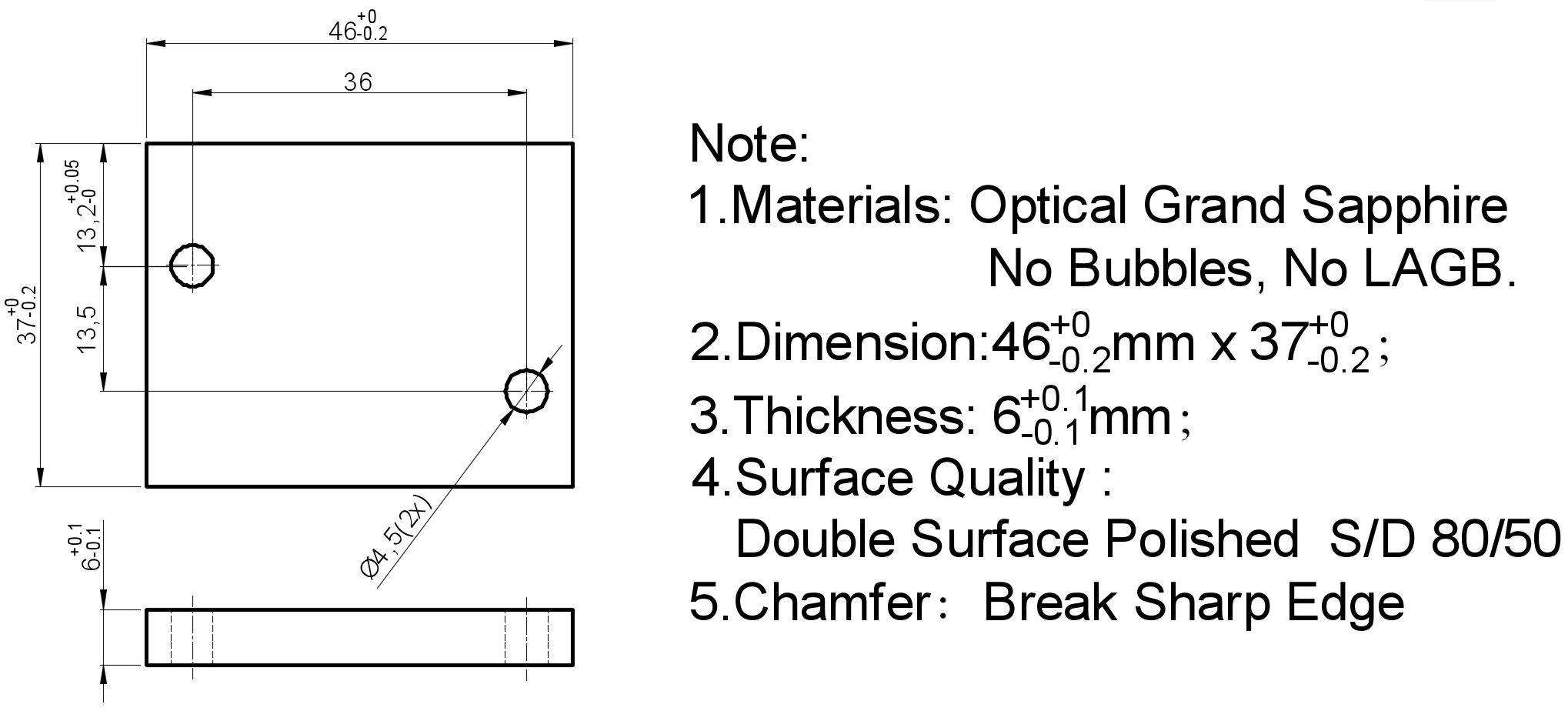 .About Delivery
1.About Lead Time: Usually in 4weeks after signed contract.( Below 200pcs)
2.Delivery Place: From Chengdu or Shenzhen to Worldwide.
3.Delivery Method: We use DHL express if not designated
4.Transportation Time: Usually in one week.